I'm More Confident with the PingSkills Touch
7 years ago
PingSkills News
Jimmy recently bought the PingSkills Touch with Rakza 7 and was really impressed. Here's the email we received from him.
I got your bat with the Rakza 7 rubber two weeks back and I promised some feedback. The quality is exceptional in appearance. I've played approximately 150 - 11 point games and I'm up from 50 to maybe 60% in wins. More importantly, just yesterday I won to 2 - 5 game sets against a fella I've never won a set against before and who I've won at near the 10% rate with maybe 200 games behind us.

I can't say if its the spin, speed, or control. What I've noticed is that I'm more confident and can play less eager  to hit kill shots off of my opponents serves. I'm more inclined to hit good shots ( 80% kill shot speeds ) that cause bad returns that allow really easy kill shots.

Bottom line is that so far I'm very pleased. I'm still your student and love the premium membership.

- Jimmy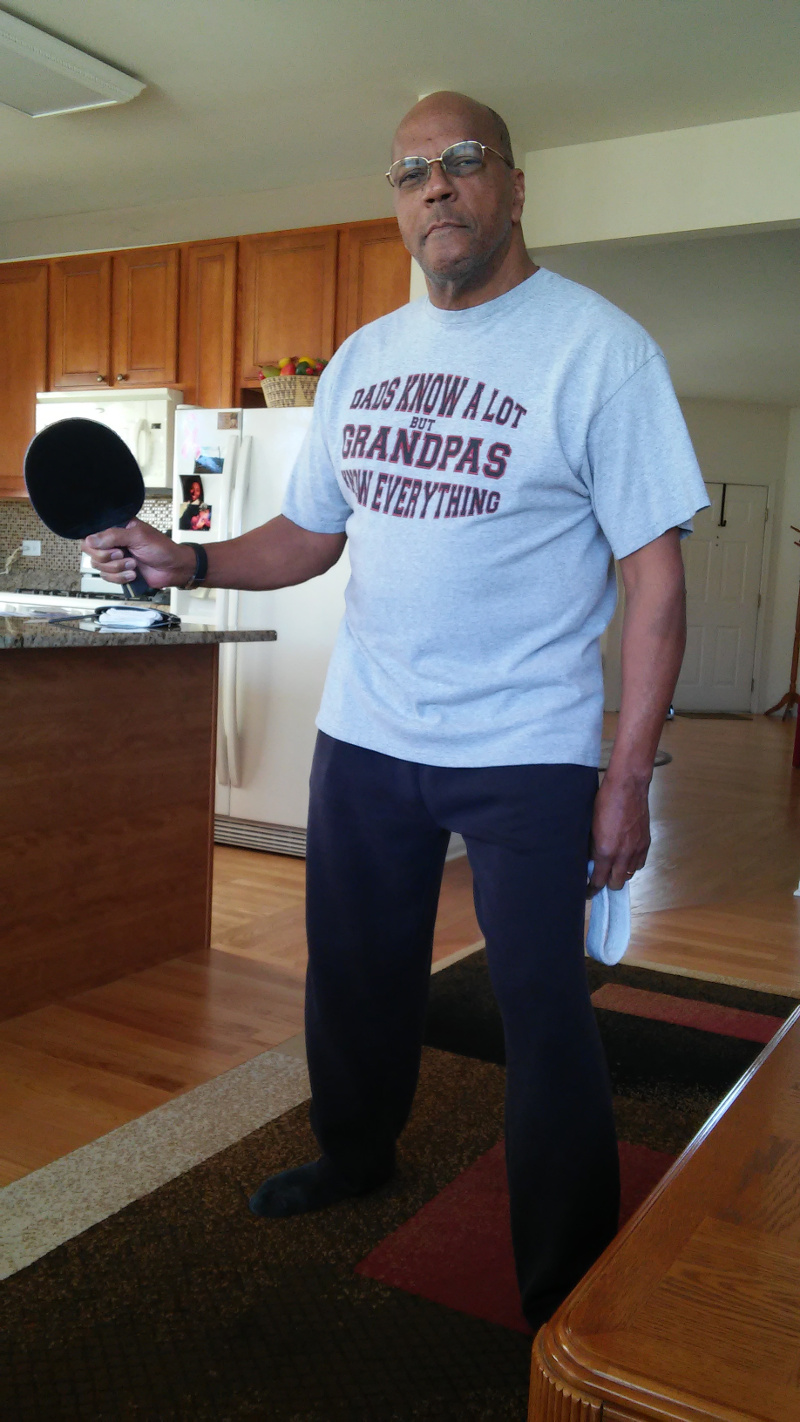 Thanks for the email Jimmy. By the way I love the t-shirt!
---
---
Become a free member to post a comment about this blog.