PingSkillers in Europe
8 years ago
PingSkills News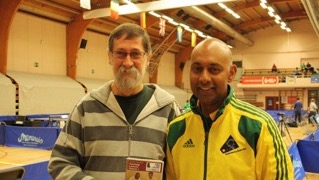 I have just returned from Belgium where I coached at the Belgium Open Para tournament. It was great to catch up with so many people who appreciate the work we are doing with the website.
Hubert even brought down the DVDs he had purchased from us in 2009.They are almost antiques now.
Sitting here in Australia it is sometimes difficult to get a real feel for the people we are helping around the world. It was truly inspirational to meet so many of you from places as far and wide as Great Britain to Belgium to Sweden to Russia to Kazakstan all by chance and to hear your stories. Thank you. 
---
---
Become a free member to post a comment about this blog.